video and television production in Saskatoon
Video and television production
Kyle and Allia of Campfire Stories have a unique skillset having spent over 30 years combined in the film and television industry. Their experience working on a variety of movies and television shows has built skill sets in art direction, styling, sound recording, directing, producing, cinematography, and editing. They have worked with networks including HBO, CTV, CBC, CityTV and NBC.
Currently, Campfire Stories, along with co-producers Lee Crowchild and Harmony Johnson are producing a live action / animated TV series for CityTV. "Stories of the North" helps teach children indigenous languages through story telling. Season 1 premiered in 2023.
Saskatchewan Companies and Organizations – We Want to Tell Your Story
Check out some of our corporate work below to see how we can help you
Now airing on Citytv saskatchewan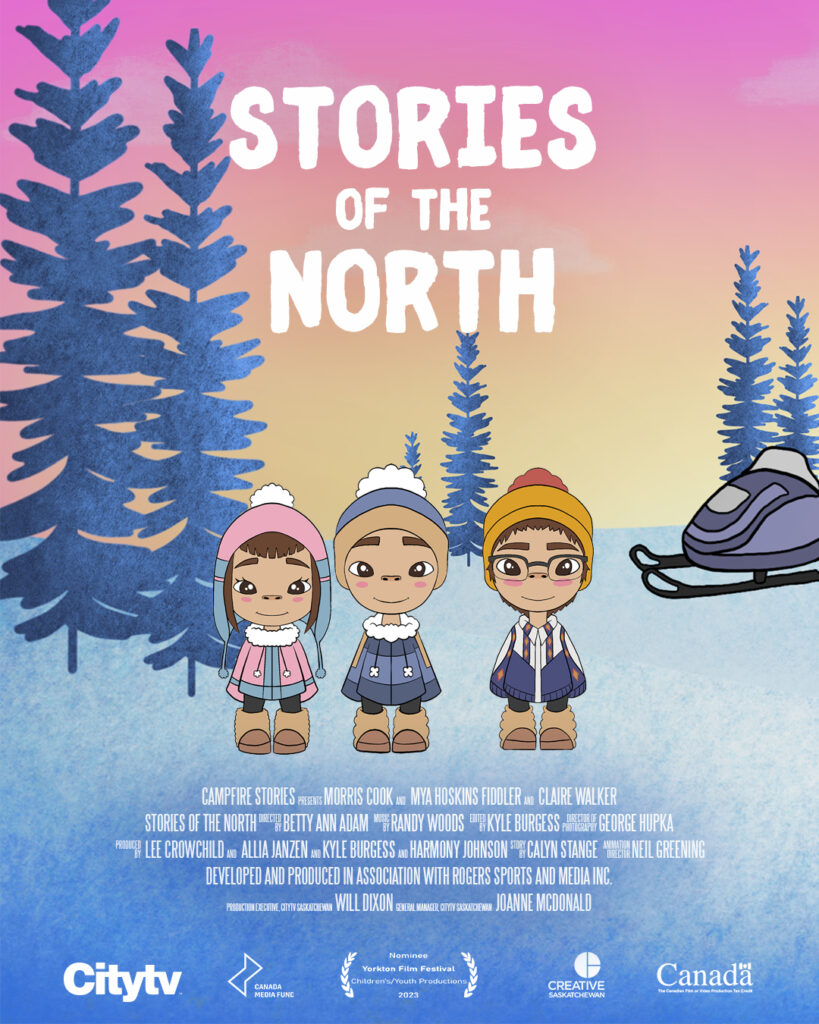 "Stories of the North" has been renewed for a second season on Citytv Saskatchewan and returned to production in August. Season 2 will premiere in early 2024.
"Stories of the North" is a children's educational program that airs on Citytv Saskatchewan. It features "Moshom" (played by Morris Cook) and his granddaughters "Natanis" and "Sekwan" (played by Claire Walker and Mya Hoskins-Fiddler) and their life in Saskatchewan's north. Set in Moshom's cabin, he tells stories, in animated sequences, about his childhood, and teaching them a new word in Cree after each story line. In each episode Natanis and Sekwan end up learning 10 new words in Cree and a little bit more about their grandfather's life as a child.
Season 1 was a finalist in the Children's Category of the 2023 Yorkton Film Festival and is nominated for the KIDS FIRST! Film Festival in Santa Fe.
Campfire Stories works in the spirit of truth and reconciliation, acknowledging Saskatchewan as the traditional territory of First Nations and Métis People.
Kyle and Allia both benefitted from some amazing mentors as they developed a vision for Campfire Stories. Local cinematographers, Ian Rogers and George Hupka have given much of their time on set (and still do) to help share their knowledge. At Campfire Stories, we are working to continue this tradition by hiring up and coming artists and giving them a chance to practice and refine their skills.
Our son, Aidan, decided to join the industry right out of high school and has made a niche for himself in the local industry as a DIT and jack of all trades.
Road to the top was difficult but we would not be here without all the companies that trusted us. We would like to say thank you so much!
What goes on behind the scenes from our video and TV productions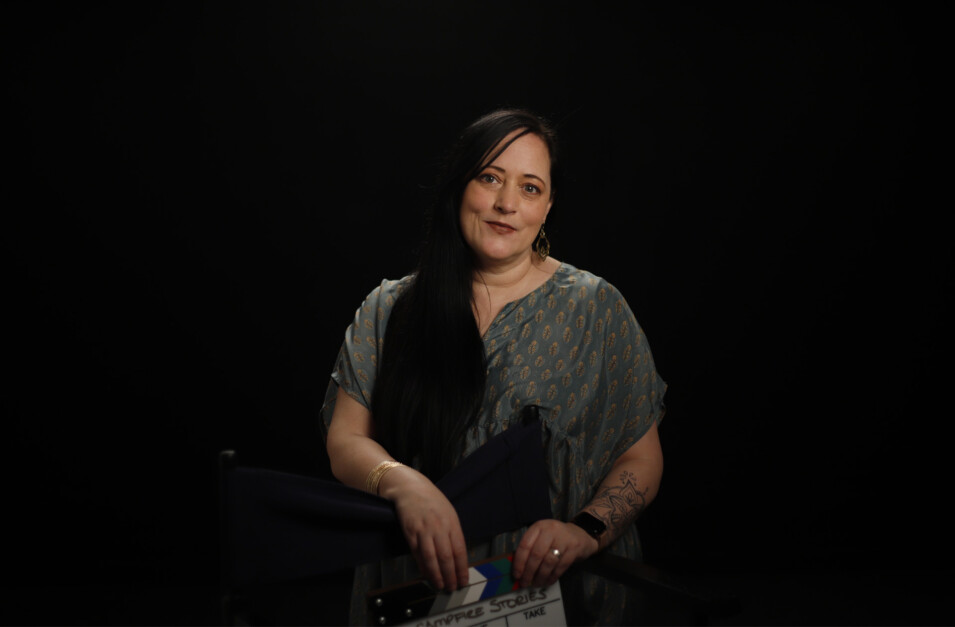 Allia Janzen, Producer at Campfire Stories, recognized as emerging artist in Saskatchewan
Every project is different depending on the story you want to tell.
Please drop us a line to tell us about what you have in mind!
#1 3111 Millar Ave
Saskatoon, SK, 
S7K 6N3
Campfire Stories believes that truth and reconciliation happens through action and an intentional commitment to supporting the telling of the stories of indigenous people of this land, the traditional home of the Nêhiyawak (Cree), Nahkawininiwak (Saulteaux), Lakota (Sioux), Nakota (Assiniboine), Dakota, Denesuline (Dene/Chipewyan), and those who have been silenced through marginalization, racism, gender or otherwise.